Damp Proofing Service Covering Plymouth, Devon & Cornwall
We offer to the residential and commercial sectors for homeowners, residents and landlords a damp proofing, property preservation and full maintenance remedial repairs service covering Plymouth and the South West.
Call out and emergency service are just a phone call away.
Whether your house needs timber & damp treatment, to just a wall repair our experienced teams are polite, helpful and extremely skilled in what they do keeping full respect of your home as they understand how a home feels to you personally. Our surveyors imply safeguard measures to your property before more damage is caused. Plymouth Damp Proofing has experienced staff with over 20 years in the business meaning we can deal with any situation thrown at us large or small and with a competitive pricing system we can be extremely reliable whilst being professional and cost effective all at the same time.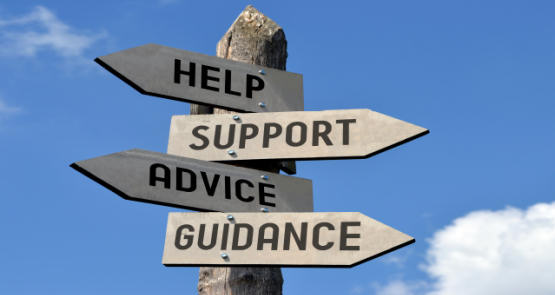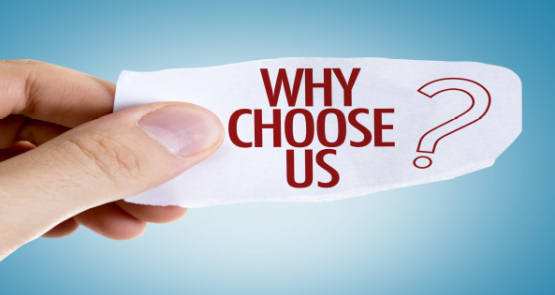 All our staff
When you trust someone you have piece of mind all will be well and you know what that person says will happen. You can trust us and our staff in a manner who will support your. Its always hard leaving your home in the hands of a third part you don't know especially workmen. We have many satisfied customers and all we ask if your unsure is to contact one of our previous clients from out date base and have an impartial chat. We pride ourselves for our customer service and after care service and from day one any new employee begins work on our books they are sat down and lectured about Health and safety at work and that it is a primary concern to be at the center of every job we do.
Your home will be treated as if it was our home, complete respect and you have the piece of mind that it's in the experienced hands of a team who's training is second to none. Our induction program ensures all our technicians, surveyors and office staff is kept fully up to date with company procedures and adhering to our customer care policy. All our technical teams are given in depth and in house training to equip them with the correct knowledge and knowhow necessary to perform structural wall repairs.
We perform a task, site and work risk assessments before any works are carried out. We also link in and a C.O.S.H.H risk assessment for hazardous substances. We will have a working foreman charge hand on site at all times and he will be directly under our contracts supervisor who will visit the site daily ensuring the work is completely safely, to the right specifications and within the time scales specified maintaining a high standard of workmanship at all times. We will regally keep you posted on our progess with daily progress reports.
Experts in remedial treatments
From our very beginning when we first started timber treatments for fungal infections and beetle infestations Plymouth Damp Proofing (PDP) has remained one of the most experienced in our field. Our services has now expanded to cover a wider range of preservation treatments such as, radon gas, rising damp and annoying bird infestation nuisance the list goes on. To know more just phone us and ask, as I am 100% sure we will be able to help you.
Qualified experienced team
We are only as good as our teams who have never let us down in the past and have a proven track record of professionalism in the industry drawing upon their experience and know how to survey, analyze, correctly diagnose in order to provide the correct most effective methods to resolve. Our operatives are all tradesmen with a high skill level ability; our surveyors have CSSW and CCSRT qualifications.
A preservation service that offers piece of mind
We provide a preservation service that is accompanied with a treatment guarantee and on request a third party insurance backed guarantee.
You can rest assured the quality of workmanship and expertise we provide is only to the very highest standards available. This is confirmed by being a seeking member to a few of the most significant associations in the industry such as:
Why choose us?
Personal professional attitude
Fully licensed, insured & guaranteed
24 hour emergency call out cover
Highly trained experienced workforce
Competitive price costing
Thorough professional workmanship
The key is experience
It's dead easy to spot a mistake especially when you have seen it before. We train our staff and have an ongoing training policy to keep fully up to date with changes in the industry but all our team has already an abundance of experience in the field already. The saying goes you never stop learning as we are in a changing world but our team has a head start on experience and they pass this knowledge and learning down through the ranks. This makes them the perfect candidates to visit your home and when they do you will see your getting experience, professionalism and a real passion for the task in hand.
A comprehensive property and building preservation service
Property and building repairs and preservation works is our absolute passion. Because of this we can safely say we are experts in this field in a number of different topics that may arise. Our services cover every property home repair work you will ever need such as an initial detailed tailor made survey to full treatment, repair and maintenance and after care problems you're likely to ever encounter in the future. Our experience in the repairs of housing facilities privately owned in the public sector along with buildings in the commercial sector and public buildings such as old churches, listed buildings, historic nation trust buildings and so on.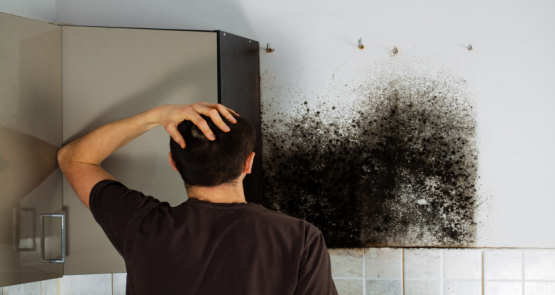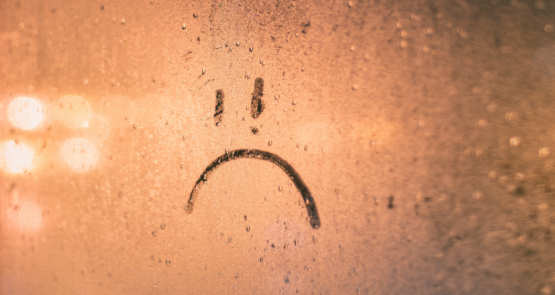 Damp inside a house and left untreated is the largest everyday risk of decay and weakening of a house or property. It is vital that damp is always monitored and if identified the correct measured implied to rectify the issue or it will have a detrimental affect to a property leading to other more serious infections such as musty smells, mold, beetle attack, wet rot & dry rot.
Damp can come in many forms from below ground as basement damp or above ground from even a water leek or external flooding. Damp usually can raise its head and be identified in three main separate forms so it can be categorized as penetrating damp, rising damp and condensation. Different issues cause each type so each type will require its own process of treatment.
Penetrating Damp
Penetrating damp is from a lack of maintenance to a building leaving ongoing defects not attended to and just left to get worse such as render cracks, blown plaster, rainwater goods leaking, waste pipes leaking, faulty plumbing not to mention a change in environmental conditions like a season of prolonged persistent rain combined with a strong wind factor can seriously accelerate its condition.
Rising Damp
Rising damp does exactly what it says on the tin, it is damp, which rising up from ground level due to capillary action from the buildings porous fabrics such as plaster, block or bricks like a sponge and only happens at ground level to an approximate height of a meter. The height can it reaches can easily be identified by crumbling and bubbling plaster, a tidemark clearly visible on the wall and decayed render or brickwork on the outside.
Condensation
Condensation can happen anywhere in a property, in any room and at any height whatsoever which means it's very much unlike rising damp. It occurs when there is a shortage of airflow ventilation combined with high levels of humidity resulting in black spot mold spurs, and more commonly streaming wet windows.
What to do with damp signs
If you leave damp and not attend to it the consequences can be destroying. It wont go away by itself it will just get worse and ruin a property depending on where it is affecting, plaster, render, brickwork, structural timbers, surrounding timbers will all continue to just get more waterlogged.
Patches of wet damp will materialize; internal plaster will start crumbling and bubbling leaving a musty smell in the property with mold evident and a nasty looking tidemark around the room. If not already infected timbers are at risk to infection from dry rot, wet rot or wood boring beetles infestation resulting in widespread damage and sever weakening of all timbers. In the end it will destroy the property making it more problematic and expensive to repair.
Why does damp happen
Damp can happen from a number of different ways, from cracks in external render with driving rain penetrating, sever condensation or just rising damp. To identify each one here are a few pointers:
Stains from contaminates can appear in walls or on floors
Uninvited moisture in timber can lead to a fungi growth settling in wood. If you ever see this seek immediate advice or it will lead to mold, rot and eventually what's known as sick building syndrome
laster and decoration paint can flake and bubble, wallpaper can get moldy, begin to fall away or peel off and have a musty smell
Condensation is the main culprit of a lot of damp issues inside a home. Damp could also be due from a lack of maintenance repair issue such as faulty guttering, downpipes or roof coverings.
Where is damp found?
Damp can occur almost anywhere in a property and in any room. Damp is not bias to a property it will raise its head in new or old houses if there is cause for it to do so. So once identified or if suspected a precise diagnosis is crucial to establish the source of the problem. If left it will destroy your home and ruin your living standards by a chain reaction starting by decaying the fabrics of your home, increasing the humidity leading to further condensation damp, leading to mold, musty smells and fungi infections giving off a poor air quality of which asthmatic individuals will suffer and finally beetle attack.
On the external side the bricks and mortar render will start to flake, bubble and crumble to a powder. In worse scenarios the render will fall away from the wall and the wall could become unstable.
Knowing the methods on treating damp issues and understanding technical experts having a high level of experience in this field can only achieve how to maintain a long-term protection for your property.
Accurate diagnosis is crucial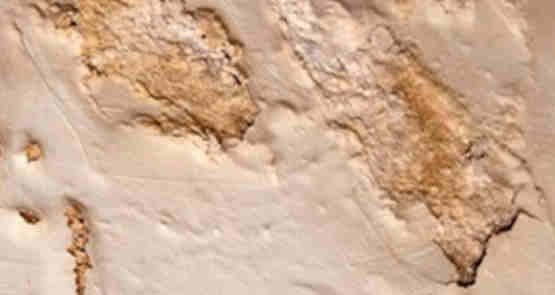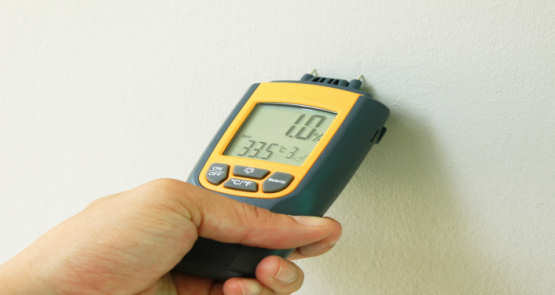 We have a track record of happy clients as we have given them professional quality advice. We recognize the necessity of a detailed survey to obtain the correct diagnosis of the source of the issue so as to decide what treatment is required or if any treatment is required. To come to a conclusion specialist equipment is used on walls, skirting, timbers and in the atmosphere to get the correct readings of moisture and humidity content. This information then can be used to build a profile of the area in question. We will identify the source of the moisture ingress and assess the overall situation conditions such as the external ground height to the internal ground height, where the property is positioned, the condition state of the property, the building material used in the property and any other motivating issue resulting in the condition of damp. Once we have obtained this and understand the problems the correct conclusion can be implied or recommended to the issue to correct it thus maintain a long-term protection to the property. This treatment can vary in its complexity.
Effective solutions
Plymouth Damp Proofing (PDP) has an array of different methods for solving damp proofing providing to an extreme efficiency whilst keeping disruption to a minimum for our clients and protecting the property and environment.
All our installation work by our engineers is project managed to ensure only the best quality installation possible is carried out followed up by any remedial works so as the works are completed to a very high standard. Industry bodies for your safety and piece of mind approve all of our products.
Our array of methods to battle damp problems above ground:
Condensation control installations
Vapor barrier membrane installation (VBM)
A specified plastering technics
Specific methods of removing contaminated plaster
VDamp proof course (DPC) injection, chemically activated
Remedial work service
Other defect repair surveys and recommendations
Apply a chemical to protect the masonry
Damp proofing plaster/render
Our array of methods to battle damp problems below ground:
Installation of cavity drain membranes (CDM) applied to floors & walls
Cementitious tanking for damp proofing membranes (DPM)
We also offer basement surveys, conclusions and installation for waterproofing. This may require cavity drain or sump and pump methods. You can learn more about what can offer for basements here. Basement Waterproofing.
Damp-proof course
If you own a property in the UK it is so important to recognize and have a damp proof structure to protect itself from issues such as rising damp below ground level basement damp and penetrating damp.
Having the correct damp proofing system in place acting as a moisture control barrier, (MCB) applied to floors and walls will avert moisture from penetrating into the internal areas of a property. Here in the UK we get a lot of rain thanks to the jet streams location so in turn damp in properties is a very common sight meaning the proper caring treatment methods is important to imply.
Masonry walls and solid concrete walls will let moisture penetrate so it is good practice to install a vertical and horizontal (DPB) or damp proof barrier in the correct location. Here at Plymouth Damp Proofing (PDP) we can help you install a quality damp proof system and (DPC) damp proof course suitable for purpose and tailor made for your property. They are as follows:
A DPM or damp proof membrane is a waterproof material membrane applied in cross layers to prevent the moisture migration into a certain area
Vapor barrier membrane installation (VBM)
External materials such as tiles, slates, and paint provide a thin coat of protection to resist rainwater that id non-pressurize
External renders with water proofer addictive are a thin coat of sand and cement suitable to hold back rainwater, storms and ordinary weathering conditions being a non-pressurized moisture
Built in and concealed integral damp proofing within concrete or sand and cement happens during the mixing process to create once dry a moisture resistant compound hard layer. However, this is not permanent and the material will eventually become porous so will eventually require additional treatment such as a waterproofed spay water repellant or painting with a masonry pain to maintain a watertight barrier
Cavity walls do help prevent water penetration as it works because the exterior and interior walls are separate and tied together with ties only and insulated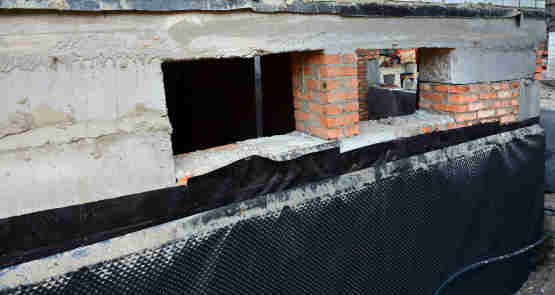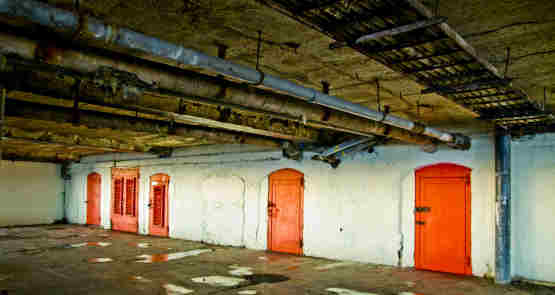 The methods we use for installation of a damp proof course
There are a number of different approaches we can use to install a dependable corrective damp proof course.
For rubble stone walls a mortar injection DPC in commonly used. Holes are drilled in through the area in question at a certain height. Once this is completely a specially formulated cement mortar with be inserted
Most frequently used is a chemical DPC. It is applied as a water based cream product that is specially formulated for purpose. The area wall in question is drilled at a specific height then the chemical is injected in via the holes
An alternative method to apply a DPC is by what is known as electro osmosis system. This method has an electric charge sent through the area wall in question via cables or wires, then it is ground earthed which activates a down force capillary action pulling down to the ground so preventing damp from rising
Plaster removal during damp proof course treatments
It is very important to remove and hack off the plaster whilst the damp proof treatment works are being carried out. Its all part of the process as rising damp brings moisture, nitrates, chlorides, and hygroscopic salts up through the wall from the ground. Hygroscopic salts draw water moisture out of the atmosphere like a magnet to metal and such will severely damage the plaster contaminating it and leaving it in poor condition inside the property even once DPC works have been installed. Thus it is vital it is removed prior to treatment.
As rising damp very rarely climbs over a metre high when found, and usually identified by its tidemark, it is only usually necessary to remove the plaster a metre high from ground level. This will vary from site to site and the conditions and severity of the damp problems. Each project will require its very own survey to determine the correct approach and method of treatment to be implemented.
Decoration works after DPC treatment works
Once drying times for the plaster has finished and the plaster has fully dried out to a light pink colour a coat of emulsion mixed with a small amount of water should first be applied. This will act as a stabilizer distemper; once this is dry use neat water based emulsion paint can be applied in a colour of your choice. Do not on any accounts use wallpaper or a vinyl paint.
The reason we recommend water-based paints is to let the plaster wall breathe so as to fully dry out. It can take a six-inch wall up to six months for it to fully dry out that had been infected by rising damp and even longer for thicker walls.
Please explain a damp-proof membrane in easy terms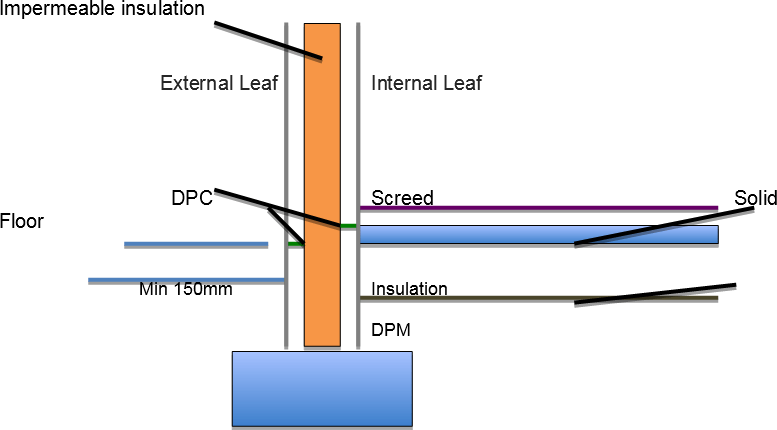 It is vital that your home is always protected from driving rain and weathering conditions especially the outside skin. The external render should regularly be inspected to ensure there is no cracks or defects. Masonry paint or a water repellent spray should be applied periodically to maintain water tightness.
At ground level there should be a DPC or damp proof course built into your internal and external walls to prevent water moisture from creeping up your wall known as rising damp.
Under floors below ground level weather you have a block and beam floor, concrete floor or a timber-floating floor there should be a DPM or damp proof membrane to prevent water moisture from coming up through the floor. This can also be applied to the internal walls to have the same effect
Is damp proofing expensive?
Money is always a concern, as it doesn't grow on tress. Due to each damp issue being different means each survey conclusion to fix the issue is different so the cost will be different. A cost cannot be given until we have concluded our survey and reached a viable conclusion to a permanent repair. You need to look at the bigger picture and realize that if you don't fix the damp problem it will eventually destroy your property leaving you with very little or no asserts whatsoever in your property.
Our services we supply in short:
Damp proofing advice & support
Damp Surveys
Basement waterproofing
Rising damp treatments
Condensation treatments & control
Woodworm Treatment
Wet rot & dry rot treatments
Our Warranty/Guarantee
We are proud to say we take pride in our reputation and how we work. Upon completion of our works you will receive our personal workmanship warrantee along with our guarantee and a manufactures guarantee protected and backed up by the Guarantee Protection Insurance Scheme or (GPI).
We are also looking to become members of the Property Care Association, CHAS, Construction Line and Trust Mark for your peace of mind. All our warranty and guarantees are transferable to new owners of your home if you sell your property.
What lengths of Guarantee do we offer?
Basement water proofing treatments will receive a 10-year guarantee
All Woodworm treatments, Dry Rot, Wet Rot and Rising Damp will receive a 30-year guarantee
Timber unit and window treatments will receive a 5-year guarantee
As an extra on request we can issue an independent insurance backed guarantee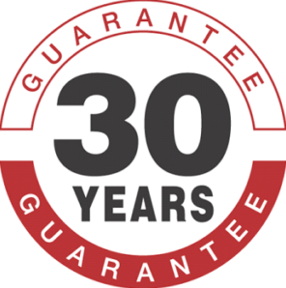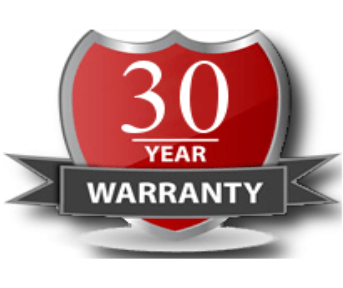 Triton User Guarantee (TUG)
The Triton User Guarantee Service is the longest running insurance backed guarantee company offering, for a relatively small fee, an insurance backed guarantee for work carried out in the specialist remedial industry sector. It was established in 1980 and its purpose is to support Triton chemical Manufacturing Company's list of approved contractors offering an insurance backed guarantee, for them to offer to their clients for a fixed fee as an extra piece of mind guarantee that is insurance backed and will run along side the company's own guarantee following any completed remedial specialist building works like timber wood preservation or any form of damp proofing.
The triton user back up guarantee is valid for a period of 30 years from the date of issue or on completion of remedial works. They purpose is to deliver a safeguard piece of mind feeling for the contractors' customers. It only comes into force if the original approved contracted goes out of business and stops trading during their guarantee period. If this happens then the TUG will become fully responsible for the following unexpired period of time left to run on the guarantee.
It will cover all materials and labour for treatments such as:
Replacement of cavity wall ties
Above ground and below ground waterproofing membranes
Remedial chemical treatments
There is only a few back up companies in the industry that offer cover for below ground waterproofing and the TUG is one of them using their BBA Approved Sealed Cavity Drain Membrane System.
The TUG is in partnership with GPI who are the top provider for insurance in the timber preservation, waterproofing and damp proofing industry so as offering double bubble protection.
The first level being the TUG again insurance backed offered to cover all systems and fully approved by Triton.
The second level is a policy from the GPI for a period of 20-years and again only 10-years for waterproofing. So for whenever a TUG guarantee is issued a twenty or ten-year insurance policy will also be issued by the GPI. Relevant authorizing bodies such as architects, local authorities, building societies, banks and other specifies accept the TUG guarantee. No mater who is the owner of the property it will remain valid within the unexpired time period left of the contractors very own guarantee.
Remember your property is at risk if you let damp set in and do nothing about it!
Please feel free to contact us for further advice
If you are concerned about any of the above issues affecting your property, please contact us and a member of our team will be happy to help, as we are Specialists in Property Surveying.